Hoping for more than the average high-school experience?
At Mount Ellis Academy you'll find engaging classes, amazing outdoor experiences, and lifelong friends. Our school is located just outside of beautiful Bozeman, Montana. But don't worry. Even if you're not from here, you can be. Our students have the option to live on campus or off. And everyone gets the same opportunities to try everything: athletics, music, work experience, spiritual life, and more. Got questions? We've got answers.
Work experience is part of a well-rounded Mount Ellis Education and it helps prepare students for life behind our campus.  Students have the opportunity to participate in our on-campus work program, which pairs them with jobs that teach important life skills, keeps campus operating smoothly, and helps them finance their education.  From jobs as teacher aides and custodial staff to cafeteria server, campus maintenance, and garden apprentices, students get a glimpse of the responsibilities in their future while fitting work into their class schedules.
Work Program
We cheer, we scream, we jump around.  We're not ashamed to get a little loud. we are Eagles, after all.
So what exactly do Eagles do?  We play soccer, basketball, volleyball, softball, and more, depending on the year.  Some sports have organized teams, others are intramural or just for fun.  Our coaches run us hard at practices and help us focus for games.  We travel to tournaments, play local teams in our spacious gym, and take advantage of our big campus with sprawling fields and greenspace.  So put on your sneakers and get ready to sweat.
Athletics
We believe in Jesus' Great Commission – His directive for us to go out into the world and share the good news of Christianity.  And we take it literally. Mount Ellis students regularly get out into the community, state, country, and world to be Jesus' hands and feet.  We've picked up trash to keep nature blooming, sat with elderly people and listened to their stories, prayed with neighbors, and taken our hearts and hands to countries including Peru, Kenya, and Mexico to build churches, run medical clinics, and minister to others.
Mission Trips
Like to hit life's high notes?  So does our choir, select choir, orchestra, and bell choir.  Led by the dynamic and inspiring Mrs. Rogers, our music groups are known for bringing music to our campus, local churches, and on tour all across the great state of Montana and beyond.
Spiritual Life
What teenager wouldn't want to live with all of their friends?  Here at Mount Ellis Academy, we make that a possibility. Our dormitories give you a chance to work on life skills and find a little independence while still in a caring, nurturing environment.
So what's dorm life like?  Imagine a space of your own, a fun roommate, regular activities, structured study time to help you succeed at school, evening worships, movie nights, and caring deans that you can go to when you need help.
You don't have to live in the dorm to attend Mount Ellis. But with a stepping stone to independence like this, why wouldn't you?
Dorm Life
At MEA we believe that education shouldn't be limited to the classroom.  That's why we begin every school year with an adventure.
Float the Missouri River taking the same route as Lewis and Clark. Watch a moose wander across the trail.  Hike under the shadow of the granite spike that is the Gran Teton. Our students learn academic content in some of the most breathtaking classrooms in the United States:  Montana and Wyoming's great outdoors.  
Spend your first week of school experiencing magnificent vistas, learning in a way that can't be taught in a book, and forming amazing and lasting friendships.  Did we mention that you'll have fun?  Have an adventure with us.
Outdoor Education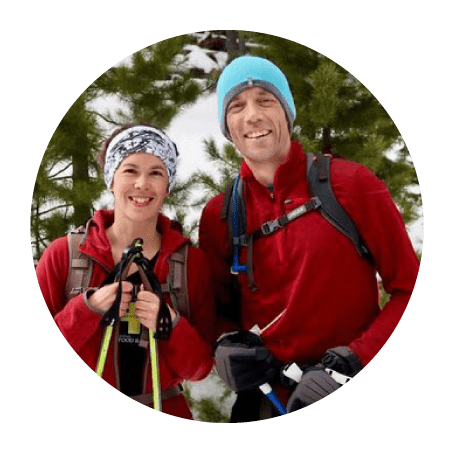 Great Teachers Make a Huge Impact
James Stuart
— Vice Principal for Academics, Science Teacher, and Yearbook.
James Stuart grew up in Walla Walla and spent his high school years at Walla Walla Valley Academy. After graduating, he attended Walla Walla University where he got his degree in Biology, Chemistry, and Spanish. Later on, he completed his masters in Science Education from Montana State University.
Where is Mount Ellis Academy?
We are located in beautiful Bozeman, Montana. Get outside, learn new skills, and Discover God's creation in a whole new way. We'll hike together, ski together, canoe together and more. You won't be bored, we promise.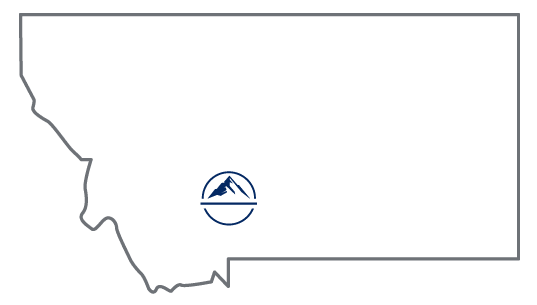 | | |
| --- | --- |
| Are you accredited? | |
| Does my child have to be a seventh-day adventist to enroll? | |
| What if I get home sick? | |
| I'd like my child to come but I don't think I can afford it. | |
| Does your school offer services to students with learning differences? | |
| Is it really true that the school operates its own ski area? | |